NOW AVAILABLE!
"A beautifully written, compulsively readable tale that gives voice to this fascinating, larger-than-life figure from a neglected corner of history." – Indie Reader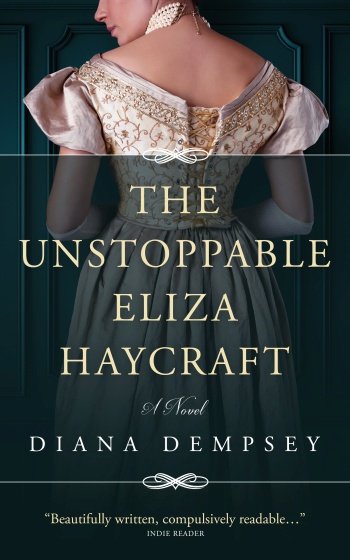 The year is 1844. On a May midnight, Eliza Haycraft flings herself into a canoe to escape a husband who beats her and a life that does the same. She is penniless and illiterate. Yet a decade later, sex and secrets will make her the wealthiest woman in St. Louis, a frontier boom town at the western edge of a restless nation.

In exotic New Orleans and then in St. Louis, with only herself to rely on, Eliza becomes a prostitute and madam, then a property owner and puller of strings. She tangles with a vindictive rival and a governor who will become a Civil War turncoat. Scarred by experience, she finds true love but dares not admit it even to herself.

As civil war looms, tensions seethe. All know Missouri is a prize the Union can ill afford to lose, where two great rivers meet and home to a critical arsenal. Yet while the state's mind points toward the North, its heart beats for the South. In Washington City, President Lincoln worries that Missouri's riven loyalty could determine the fate of the entire nation. In St. Louis, Eliza faces a devastating choice: whether to risk her own life for the survival of everything—and everyone—she holds dear.

Though Eliza Haycraft lived two hundred years ago, her story illuminates many of the issues of our day: nativism, racism, sexual politics, even a pandemic. Yet at its heart, Eliza's is the tale of every woman who faces her challenges with determination and savvy alongside vulnerability and softness.

Inspired by a true story, The Unstoppable Eliza Haycraft is the riveting tale of an extraordinary woman in antebellum Missouri who allowed neither men nor society's conventions to keep her from cutting her own remarkable path…
Sign up for my newsletter to keep up-to-date!