My stories have long gestations, and sometimes Iím only half aware a new one has begun. Some of the story ideas are random and fleeting, like the one I had last week. I should write a childrenís book from the point-of-view of my car Edwina (yes, I name my cars) and how she lived with me for seventeen years but then went to live with our neighbors the Posts and now ferries around an Air Force special forces hotshot at Moffett Field! If Iím organized at that moment, Iíll make note of the idea somewhere. I look through those idea stashes from time and time to remind myself whatís simmering on the back, back, back burners of my mind.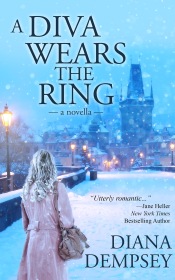 A few story ideas are always close to the front of my mental cooktop. I guess those are the ones I really want to write. Iím delighted to say that I got to one of those last year. The result is A Diva Wears the Ring.
A Diva Wears the Ring is a novella about Veronica Ballard, a young opera singer who was adopted as a baby from Russia. She grew up in the San Francisco Bay Area and longs to understand more about where she comes from. One fateful day, two incredible things happen. She receives a gorgeous Claddagh ring from a woman sheís never met. And, for the first time ever, she receives a letter from her birth mother. Armed with the ring, which just so happens to have magical powers, Veronica sets off on a quest to learn the secrets of her past.
At this point, I bet youíre wondering whether or not Veronica finds true love on her journey. Since this is a Diana Dempsey book, you neednít wonder. His name is Nicholas Laver and heís fabulous. But you already knew that. ;-)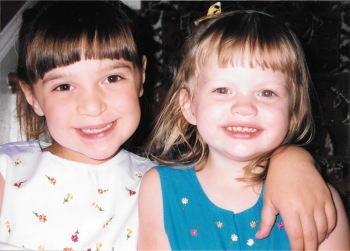 Itís no mystery why for so long I wanted to write an adoption story. My sister Debbie adopted two girls from the former Soviet Union, back when that was possibleóone from Kazakhstan and one from Moscow. I accompanied Debbie when she traveled across the sea to bring home her older daughter Alyssa, and it was, as you might imagine, an incredible voyage, one Iíll never forget.
Now Alyssa and Jacinda are lovely young ladies. Theyíve enriched our familyís life in too many ways to count. A Diva Wears the Ring is full of love and magic, and there is certainly plenty of that in any adoption story. There is also loss and heartbreak, because for every parent who gains a child to love, there is another who must give that child away. I believe, though, that those bonds never break.
I hope you enjoy Diva. (It was originally part of the anthology Ring of Truth which I co-wrote with Ciji Ware and Kate Moore. Ring remains available.) I love to hear from you, so click on talk to me! to send me an email. If you havenít already, sign up to my mailing list to keep up-to-date on my new releases and all other big news. Please join me on Facebook and follow me on Twitter.
Most of all, keep reading Ö